Can I take a second to talk about this fabulous cake?
The tropical hand painted layer, a subtle hint of pink & the gold geometric lines,
this is the brain child of cake-maker & artist, Rachel of Sprinkle with Kindness.

Inspired by tropical greens, ballet blush & a dash of gold, Rachel & I teamed up for the sweetest collaboration to celebrate the relaunch of her bakery, Sprinkle with kindness.

Rachel is an out-of-the-box thinker/baker, who's original designs take my breath away.
Ever see a square macrame inspired cake? Keep on scrolling to see all of Rachel's baked goods! Wedding cakes, party cakes, cupcakes, cookies, you name it ... she can bake it!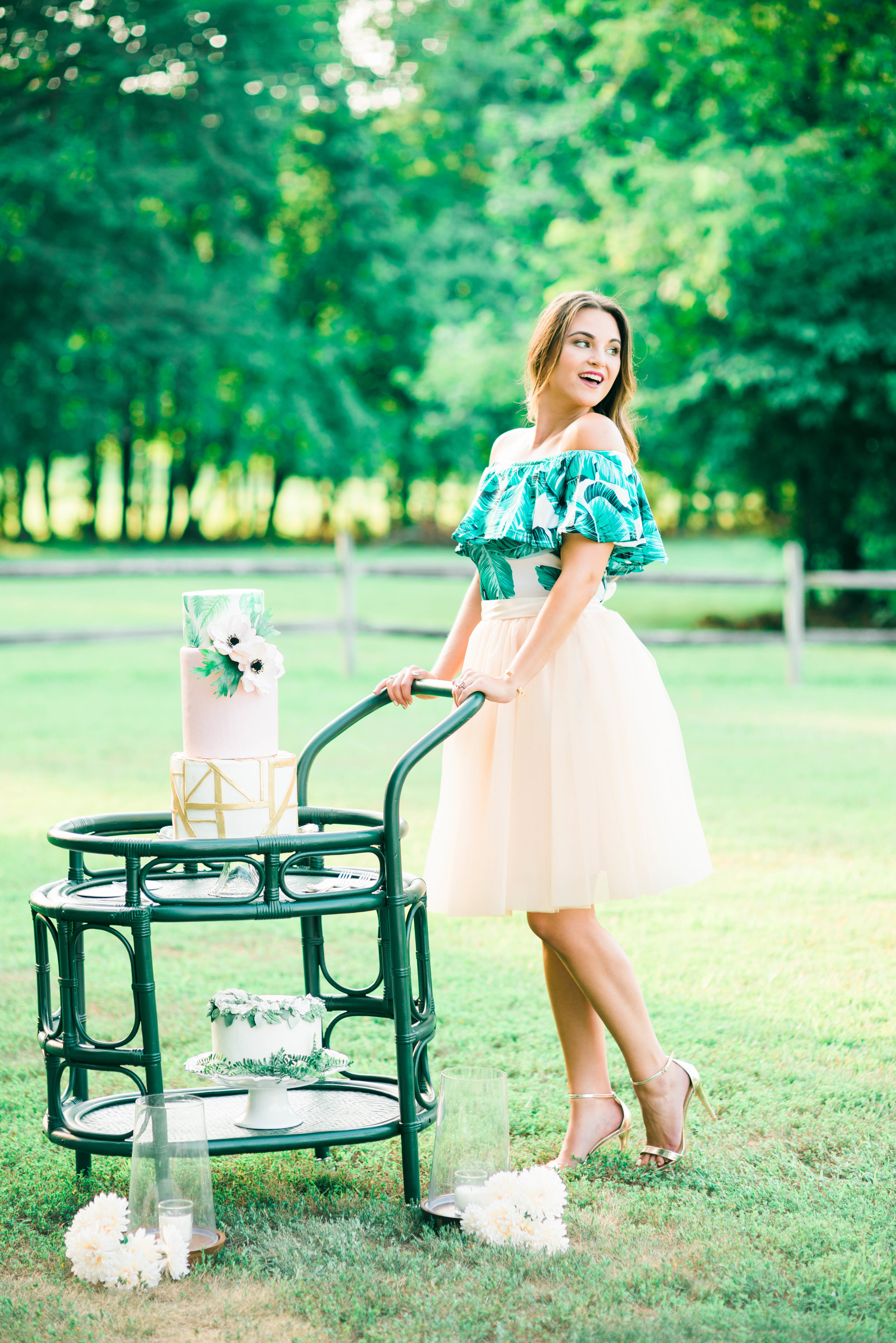 Now meet Rachel, the sweetheart behind these baked beauties. Every thing Rachel does is truly sprinkled with kindness. After our Ica Insight Session, a few months back, Rachel has been doing amazing things with her business & brand. I am so extremely proud of her! If you get to work with Rachel, you're in for a treat because she is gift, a ray of sunshine & a blessing to know.

Contact Sprinkle With Kindness & tell her Ica sent you!
Final thoughts:
- Interested in your own Ica Insight session? Learn more HERE
- Thank you to my dearest Christina who is always an incredible model, but an even better friend!
- Thank you to Rachel's brothers & my husband for being the muscles,
helping us move all of these items for our shoot
- And lastly, check out the drawing (below) that inspired this entire shoot!
I absolutely adored bringing this vision to life with you, Rach!